Arnold Reading Magic

iPad Application
The
Arnold Reading Magic
iPad application allows learners to practice reading and spelling in a flashcard format.
Arnold Reading Magic is perfect for parents or teachers to use to individualize learning and keep a record of the results. ARM will greatly benefit a person with learning disabilities such as dyslexia where repetition and review are important in retaining learned information.
The presentation speed can be controlled with the goal of increasing the speed over time to a mastery level. Errors can be easily marked for immediate review, and a history is kept of each session. Multiple learners can be added quickly along with additional learning material (lists and phrases). ARM is useful for people preschool age and up.
For maximum benefit, young children will need an adult to set up and run the app as operator/tutor. Middle-school ages and up can use ARM independently.
ARM is not a game; it's a serious learning tool based on over 40 years of teaching experience. The in-person clinic is in Madison WI.
FEATURE SUMMARY
LISTS AND PHRASES

190 built-in lists
Over 3,100 words and phrases
Each phrase has sound (voice)
Color coded to help learning
Based on years of proven reading success
Ability to search for specific text in the lists

MULTIPLE LEARNERS

Progress reports and flagged lists
Missed phrases
History (performance record)

CUSTOM LISTS

Private (for one learner) or global (for all learners)
Editable (text, character color, sound, order)
Lists can be combined to form new custom lists
Sound recording (voice or synthesized) for phrases

RUN MODES

Reading and spelling modes
Phrases shuffle
List repeat (loop)
Choice of fonts type and font size
Flash (on/off durations)
Manual mode: next, previous
Automatic mode: speed adjustment
Tap to mark missed phrases (reading mode)
Spelling hints (spelling mode)
Log (history) to document each session

DATA EXPORT/IMPORT

Export learner history and progress data
Print or email in text or CSV formats
Email in Excel or ARM archive formats
Import from ARM archive
In-app Backup/Restore of entire database


Available only in the USA

Information and Support:
Help with usage and learning:
Bugs and operational issues:
Copyright 2015
Arnold School Consulting, LLC
The Buddy System, LLC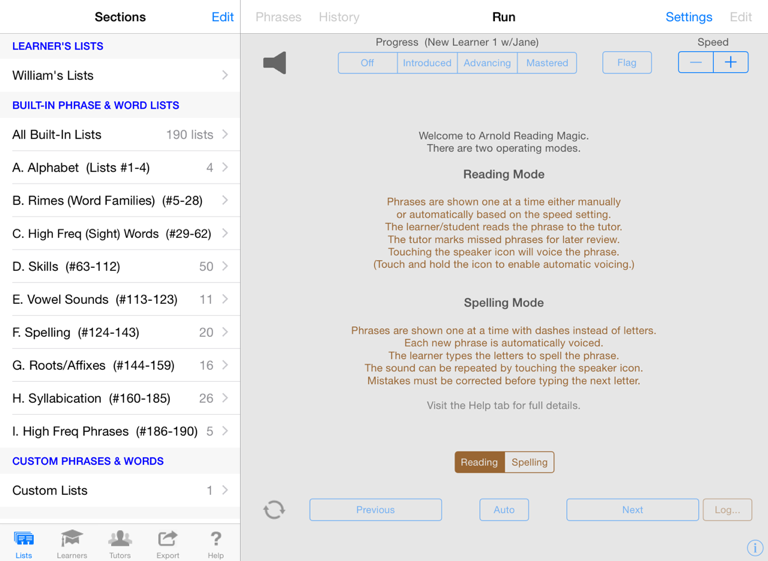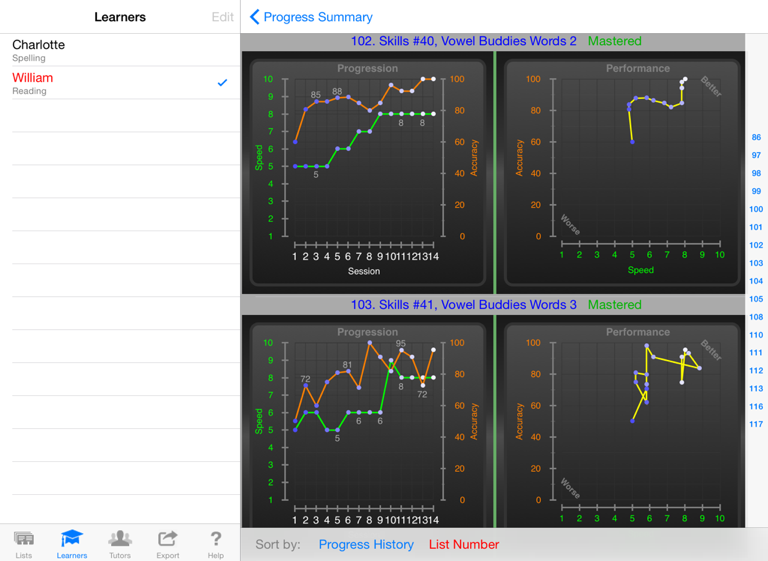 Copyright 2015
Arnold School Consulting, LLC
The Buddy System, LLC